Today we reached the first milestone of our journey towards refurbishing the church buildings with the submission of our draft application to the Listed Buildings Advisory Committee of the Baptist Union.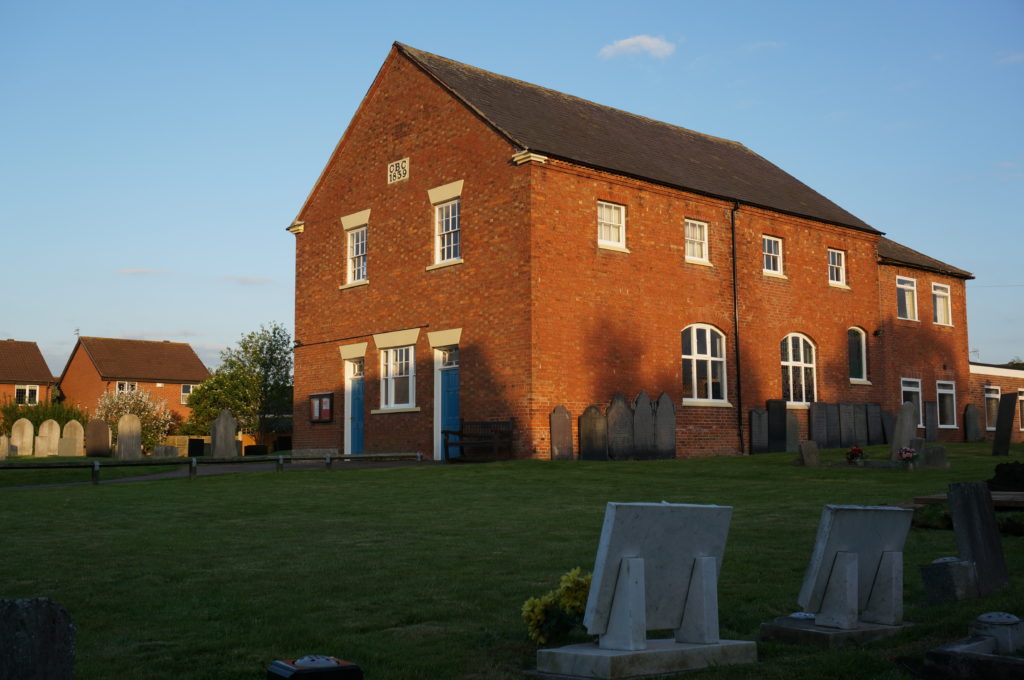 For anyone not familiar with our situation, our building is grade 2 listed, which means that there are quite strict rules regarding any alterations or maintenance we can do on it. Most applications for permission to work on listed buildings go to the local authority, but the Baptist Union (along with the Church of England and three other denominations) are administered under an 'ecclesiastical exception' scheme, which means responsibility is delegated to their respective governing bodies.
So what are we doing and why? Taking those questions in reverse order, we've known for some time that our buildings are becoming increasingly inadequate for our needs. Our children's activities – 'Splash', 'Little Fishes', and 'Kidz Club' – are all restricted by lack of space in the church hall and upstairs rooms. In the chapel, the fixed pews and the step between the aisles and raised pew platforms mean we just can't make use of that space.
Secondly, our rather ancient large bore heating system, while it seems to have got us this far at least through the winter, is looking increasingly creaky (and leaky) and we've been advised that it is beyond practical and economic repair and needs a complete replacement.
Finally, the church itself is looking quite shabby. It's not the kind of welcome that we want to give to visitors.
We're hoping to remove the pews and install a completely flat new floor in the chapel, complete with underfloor heating (which is very good for historic buildings by the way because it maintains a much steadier temperature than radiators or blown air). The whole of the chapel will be completely redecorated in a new colour scheme based on creams and 'heritage/sage' greens. We've also got some upgrades planned to the audio/visual system, to get rid of those somewhat unsightly black speakers on the window ledges and to improve the image quality on the screen, which should make video in particular much easier to see when the sun is shining.
Mark Goodwill-Hodgson, our professional advisor, has been helping us to develop our proposals and done a superb job with the drawings and specification.
So now our draft application is with the Baptist Union we hope to receive their feedback and go-ahead to make the formal application in a few months' time. It's been a hard slog to reach this point. Thanks to everyone who has worked so hard, and please pray!